At The Orange Octopus, we take pride in being a one-of-a-kind premium ice cream shop that sets us apart from the ordinary. We're not just another chain; we're a family-run business passionate about creating exceptional artisanal creamery ice cream experiences you'll always remember.
Our Ice Cream: Unique, Handmade, and Flavorful
What makes our ice cream shop truly special is the love and care we put into each batch. Our premium ice cream is handmade and slow-churned on-site, using only the finest ingredients. We never use flavor additives or preservatives, which means you're getting the real deal – a delicious, creamy treat crafted with genuine care.
Our 24 Unique Flavors
With 24 unique and exciting flavors, we're sure you'll find something to delight your taste buds. From classic favorites like Vanilla and Chocolate to adventurous concoctions like Lavender Honey and Maple Bacon, our ice cream shop is a haven for true artisanal creamery enthusiasts. We're always experimenting with new flavors, so there's always something exciting.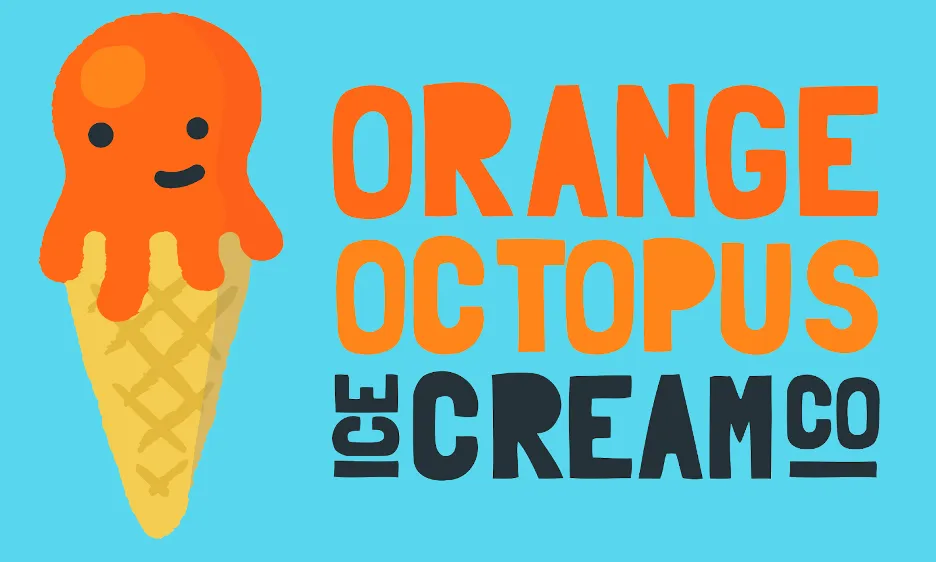 More Than Just Ice Cream Cones
At The Orange Octopus, we understand that not everyone wants an ice cream cone. That's why we offer many delicious alternatives to satisfy every craving. Indulge in our thick, creamy milkshakes or enjoy a rich, flavorful coffee. And for those seeking a gluten-free option, we've covered you with our refreshing sorbets.
A Family Experience
As a family-run business, we're committed to delivering top-notch customer service and a welcoming atmosphere that feels like home. When you visit our ice cream shop, you're not just another customer but part of our family. We invite you to come and experience The Orange Octopus difference for yourself.
Join Us Today
Visit The Orange Octopus ice cream shop at Captain Curt's Village and treat yourself to an unforgettable ice cream experience. We're located at 1200 Old Stickney Point Rd, Sarasota, FL, and our friendly staff is ready to serve you with a smile. We can't wait to share our love for artisanal creamery with you!