🌴 Karaoke Nights at The Sniki Tiki Bar 🌴
🌟 Unleash Your Inner Star! 🌟      🍹 Siesta Key Sarasota's Best Karaoke Bar! 🍹
Every Tuesday and Thursday, from 6 pm to 10 pm, the spotlight is on you! Captain Curt's Sniki Tiki Bar, is the longest-running karaoke bar in Siesta Key, Sarasota. We invite you to step up to the mic and let your voice be heard.
Karaoke Sarasota Florida: A Tradition of Fun and Music
Our karaoke nights are a long-standing tradition in Sarasota, Florida. For years, locals and tourists have flocked to our outdoor bar to sing their hearts out, enjoy our seafood, and sip on our fresh daiquiris, cocktails, and beer. Check out our Events Calendar to stay updated on our karaoke nights and other exciting live music events.
Sing, Dance, and Dine at Siesta Key's Best Karaoke Bar & Seafood Restaurant!
At the Sniki Tiki, we believe that karaoke is more than just singing—it's about having fun, making memories, and letting loose. Whether you're a seasoned performer or a first-time singer, our karaoke nights will be the highlight of any trip to Siesta Key.
Experience The Best Karaoke Bar in Siesta Key, FL
There's nothing quite like the thrill of singing your favorite song in front of a crowd. At The Sniki Tiki Bar, we make that experience even better with our tropical setting, friendly staff, and diverse menu. So why wait? Join us for karaoke night and experience joy in beautiful Siesta Key, Sarasota!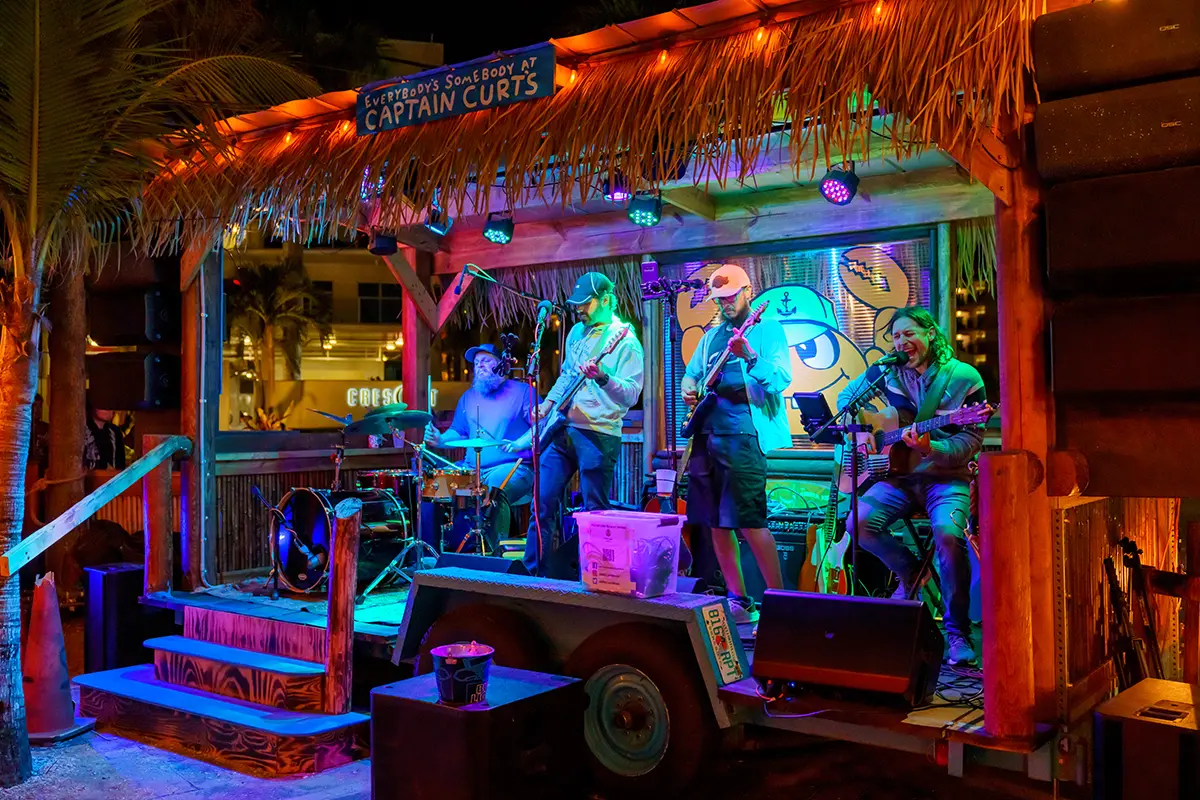 Why Pick Sniki Tiki Bar for Karaoke Nights?
An Unforgettable Experience at The Sniki Tiki Bar
At the Sniki Tiki Bar, we make karaoke nights fun. We mix great music, tasty food from our Sniki Tiki Menu, and a lively, fun atmosphere and mood. We want you to enjoy and remember your time with us.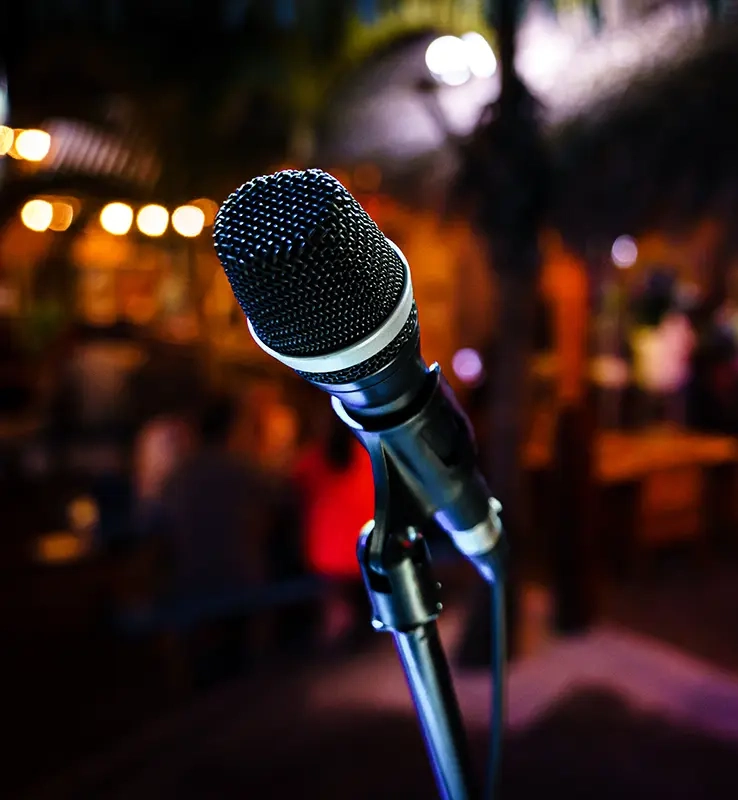 A Wide Range of Karaoke Music
We offer songs of all types at our karaoke nights. We have it all, whether you like pop, rock, R&B, or country. We aim to make your karaoke experience fun and engaging.
Enhance Your Experience With Delicious Seafood
We offer more than just great music. You can also enjoy tasty seafood from our Sniki Tiki Menu. Our food and drinks will make your karaoke experience even better.
The Vibrant Atmosphere At Our Karaoke Bar, Siesta Key, Fl
The Sniki Tiki Bar is known for its fun and lively mood. Our karaoke nights are full of energy and laughter. We welcome everyone, whether you're a seasoned singer or a first-timer.
It's Family-Friendly Karaoke Nights
We welcome families at Captain Curt's Crab & Oyster Bar and the Sniki Tiki Bar. We believe karaoke is fun for all ages. So, bring your loved ones and create lasting memories with us at the best karaoke bar in Siesta Key, Sarasota, Florida.
So Join the Fun at The Sniki Tiki Bar, Siesta Key!
So, are you ready to take the stage and show off your singing skills? Come to Captain Curt's, and The Sniki Tiki Bar for the best karaoke in Siesta Key, Sarasota, Florida. We can't wait to hear you sing!